Are you looking for a new home?
Dreaming of getting out of your cramped residence and living a gilded existence in a spacious new home sounds like a dream come true, right? Well, it could be the case, but you've got to know how to find a new home that is just right for you.
Don't worry if this sounds like an adventure you've never embarked on before. We're here to help you out. Read on for several options for you to explore when you've got to find a new home and get out of the one you're in.
Read More: What is Home Office Law and How Does It Affect Entrepreneurs?
Best Ways to Find a New Home
Know What Kind of New Home You Want
Knowing what kind of home you want is the first step in finding one. You should consider factors such as location, size, amenities, and budget. Decide on the geographic area that you want to live in, what size and type of home fits your needs, whether you would like a new or existing house, and what features (like a fireplace, gym, or outdoor swimming pool) are important for your lifestyle.
Consider also the local neighborhood schools and amenities, as these factors play a significant role in your decision. Talk to friends and look online for recommendations of real estate agents in the area who can assist you in your search. Establish important criteria and speak with multiple agents to ensure you have a quality team to handle specific needs.
Check Out Neighborhoods and the Local Market
Start by researching neighborhoods online and reading about the area, such as what attractions and local amenities are nearby, local crime rates, cost of living, and how active the housing market is. You can also use Google Earth to get a better understanding of what the neighborhood looks like and get an idea of the layout.
Once you have narrowed down a few neighborhoods you may be interested in, it's time to take action and go out and explore! Make sure to visit each neighborhood, drive around and get a good grasp of what it looks like, as well as talk to the locals and ask questions such as what type of lifestyle they enjoy. Make sure to also investigate the local housing market and compare the available prices with other areas you may have looked at.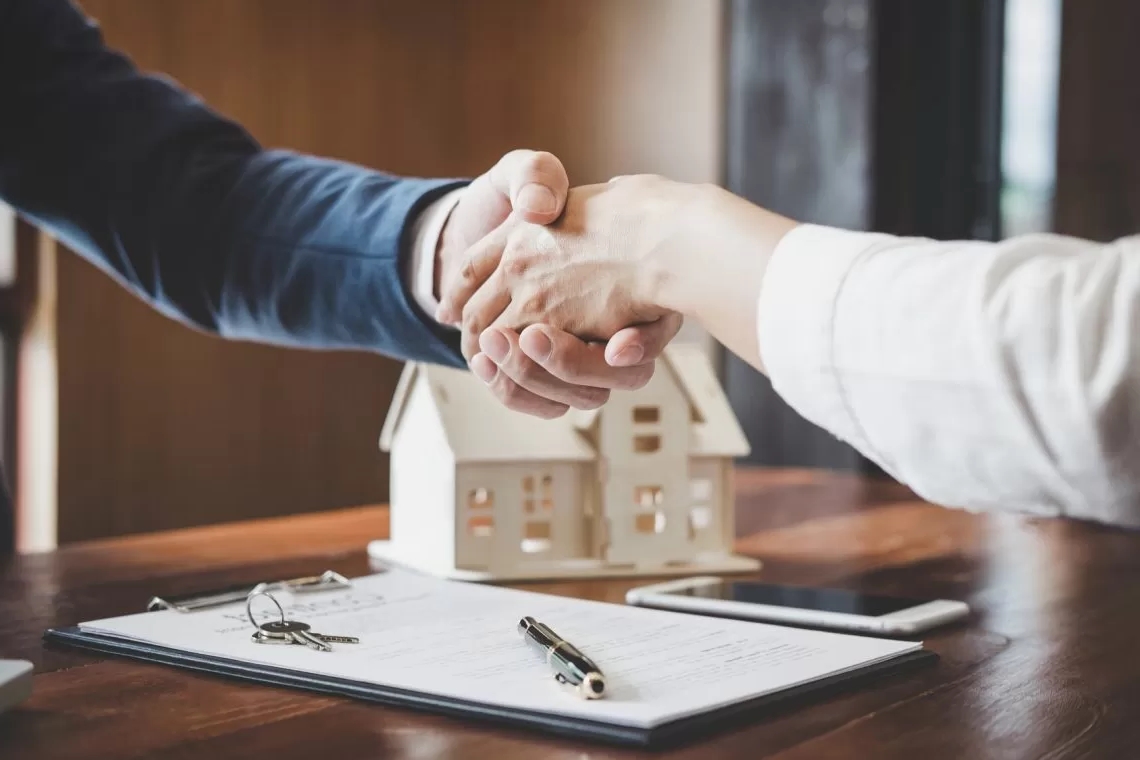 Get Your Financial House in Order
Start by sitting down and examining your financial situation, noting how much money you have and how much you can afford to pay. Review your credit score and make sure it's in good standing. Create or update your budget so you know your limits.
Consider talking to a financial planner if you need help getting organized. Taking the time to get your finances in order can help ensure that you are prepared to make a successful purchase of your new home.
Through Social Media
Buying a home can be an overwhelming and stressful experience, but social media sites such as Facebook, Twitter, and Instagram are amazing resources for finding a home. Through these platforms individuals and companies post various listings for homes and apartments, providing you with a wide range of options to pick from.
Additionally, many real estate professionals now have Facebook pages and other online garages where they showcase their rentals or sales. If you're looking to connect with real estate agents themselves, Twitter is ideal for this. It is also possible to find housing events, such as open-house events, through social media as well.
Local Newspapers and Classifieds
Local newspapers and classifieds are a great way to find a new home. With much of the housing market now online, local papers are still full of listings for homes for rent and for sale. Taking the time to check them out and make contact with the relevant real estate agents can be a great way to find the perfect new home.
In addition to the property listings, classifieds also contain advertisements from people looking to rent out a room or a home as well as postings from those wanting to sublet their property. Looking through them with a critical eye and taking the time to properly investigate each option is the key to finding the most suitable living situation.
Housing Assistance Programs
Housing Assistance Programs (HAP) are a great way to find a new home. HAPs are designed to help people buy or rent a home by providing financial assistance and connecting them to resources. HAPs provide interest-free loans to help people afford down payments or house repairs or Section 8 vouchers to help people pay their rent.
Furthermore, HAPs work with individuals to help them establish a budget and save for a larger purchase. By networking with banks, insurance companies, real estate agents, and landlords, HAPs offer a wide array of services and resources to help people find the best new home possible.
Read More: In-House Financing: How it works, Alternatives, Pros & Cons
Limit the Opinions You Solicit
When looking for a new home, it is important to limit the opinions you solicit when shopping for a home. It is easy to become overwhelmed by the vast amount of opinions from family and friends, and it can be hard to sort through it all. Instead, choose trusted advisors who know your needs and can provide a helpful perspective.
Research in advance using reliable sources and visit the home if possible to get a good sense of the property. Schedule a meeting with the real estate agent to answer any questions and clarify any concerns before making a decision.
If you decide to make an offer on a property, make sure to contact conveyancing solicitors on this site to help you with the legal process.
Finding A New Home For Your Family
In conclusion, finding a new home can be a very exciting and scary process. With the right amount of research, knowledge, and patience, finding the perfect fit for your lifestyle and budget is possible. Start off by preparing early, setting up a budget, and finding the right real estate agent or website to begin your search. Good luck!
Need more advice on finding a new home or home improvement tips? Keep scrolling through our blog for more.