If you are facing criminal charges, hiring the right criminal defense attorney is one of the most important decisions you can make. A criminal defense attorney will provide you with legal advice and representation from the moment you are under investigation to the end of your trial, and sometimes even beyond that. In the following situations, you should always consult with an experienced criminal defense attorney:
If You Are Under Investigation
If you believe that you are being investigated for a crime, it is crucial that you contact an experienced criminal defense attorney immediately. An attorney can help protect your rights and ensure that any evidence collected during the investigation is done in accordance with state and federal laws and regulations.
Read More: How to Hire Drunk Driving Accident Lawyer for Speedy Criminal Trial
If You Are Asked To Come In For Questioning
If you are being questioned by police officers or other law enforcement authorities, it is highly recommended that you contact a criminal defense attorney before answering anything. Even if you are innocent, you could unknowingly end up saying something that implicates you. A criminal defense attorney will be able to help protect your rights during this process, ensure that your statements are not misconstrued, and advise you on how best to respond to questions.
If You Are Arrested
Once detained or arrested, stay calm. Do not run, resist, or obstruct the officers. Do not lie about your name or give false documents. Say you wish to remain silent and ask for an attorney immediately. Don't give any explanations or excuses. Don't say anything, sign anything, or make any decisions without an attorney.
It is essential that an experienced criminal defense attorney be contacted right away so they can begin helping you right away. They will work towards getting favorable results by preparing your defense, negotiating with the prosecutor, and exploring all available options in your case.
If You Are Released On Bail
After being released on bail, an experienced criminal defense attorney should be consulted immediately so they can begin working on your case while awaiting pre-trial hearings or trial dates. At this point, your attorney will discuss your options with you, review evidence, file any necessary pre-trial motions, and take any other necessary steps to keep you out of jail and avoid a conviction.
What To Expect During Your First Meeting With A Criminal Defense Attorney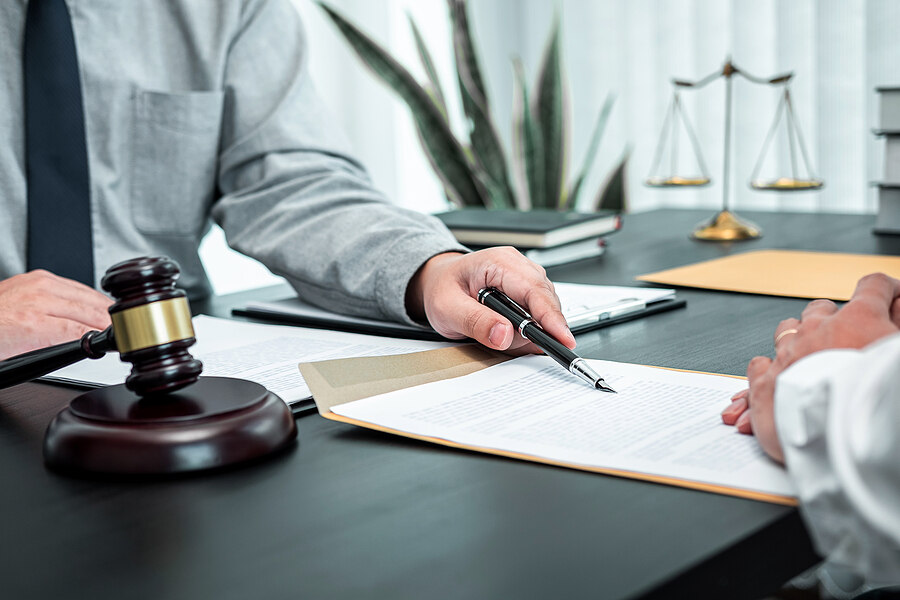 During your initial consultation with a criminal defense attorney, there are several things you should do and expect:
Discuss The Details Of Your Case In Detail
When you meet with your criminal defense attorney, they will want to know everything about your case. The more information they have, the better they'll be able to construct an effective legal strategy. This means it is important that you tell your attorney the truth about everything, no matter how minor it may seem. If they don't know everything and they don't have the truth, they won't be able to defend you properly.
An attorney cannot and will not repeat any information communicated to them by the client outside the legal team without the client's consent. The information communicated by a client to their attorney cannot be compelled by the Court or a third-party. In addition, such information will still be confidential after the representation ends.
Ask Questions & Get Clarification
During the initial consultation, you should also feel free to ask questions about anything related to your case or what happens next. If there are any terms that you do not understand or if there is something that needs clarification, now is the time to ask those questions. A good attorney will take the time to offer thorough explanations and make sure you understand everything before moving forward.
Read More: What Type of Offenses Require a Criminal Defense Lawyer?
Review Fees & Payment Options
Finally, many do and do not qualify for an appointed state or federal attorney. If you do not qualify for an appointed criminal defense attorney, then when meeting with a criminal defense attorney for the first time, it is important that you review their fees and payment options carefully before a fee agreement. Different attorneys charge different rates depending on their experience level and specialties. Some may also offer payment plans or other funding options depending on individual circumstances. Be sure that all fees associated with legal representation are clearly understood before proceeding further to avoid any confusion down the road.
Facing criminal charges can be overwhelming and scary but having an experienced attorney on your side makes all the difference. Knowing that once you're arrested you should contact a criminal defense attorney and what to expect is critical in ensuring that all your rights are upheld throughout every stage of criminal proceedings. Mitchell Cozad is an attorney that spent three years incarcerated, and he has now dedicated his life to helping those facing the same.
This information is intended for general informational purposes only and does not constitute legal advice or a legal opinion.