A crime lawsuit can be intimidating, whether a minor or major offense, and pleading not guilty makes the situation more baffling. However, winning or mitigating the consequences of a criminal case can be achievable with a knowledgeable lawyer to represent you in court.
The secret is understanding your offense and hiring the right criminal defense lawyer to defend your rights and liberty. Comprehending the seriousness of your offense, the potential penalties, and the advantages of working with a criminal defense lawyer will help you get the best possible outcome from your criminal charge. Here are some of the offenses that require the help of a criminal defense lawyer.
Read More: When to Hire a Criminal Defense Attorney?
Type of Offenses Require a Criminal Defense Lawyer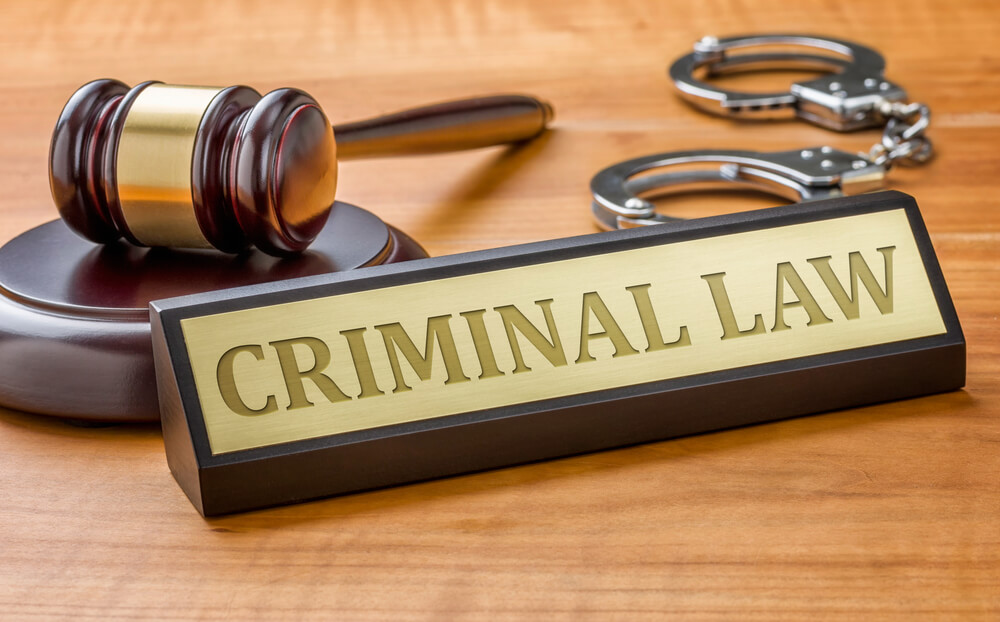 Murder Charges
Murder is a serious offense and one of the most common felonies handled by superior experts like Liberty Law Firm. The consequences of a conviction can include life in prison or death. It's essential to hire an experienced criminal defense lawyer who is well-versed in murder cases.
Your lawyer will examine the evidence thoroughly, help you understand the charges, provide advice on the legal process, and develop a defense strategy that best suits your needs. Your lawyer will be your advocate in court and will work hard to protect your rights in or outside court.
Sexual Offenses
Sexual charges can vary greatly, but common ones include sexual assault, sexual exploitation, child pornography, indecent exposure, rape, or molestation. Each charge carries a unique set of penalties ranging from fines to imprisonment and even registration as a sex offender.
A skilled criminal defense lawyer can present an effective defense and get the best possible outcome for your case. They can negotiate with the prosecution to reduce or eliminate a few charges or amend them to lesser offenses.
Drug Charges
Drug charges range from simple possession to trafficking or manufacturing, and the penalties can be quite severe. These charges generally result in jail time, probation, fines, community service, mandatory drug treatment programs, and sometimes the loss of certain privileges, such as driving and firearm possession.
A criminal defense lawyer can help you avoid common mistakes in a DUI case, reduce or dismiss the charges or argue for alternative sentencing options such as drug treatment programs or probation.
Driving Under the Influence (DUI)
Driving under the influence, or DUI, is a common criminal offense, carrying serious penalties such as license suspension, fines, and jail time. A criminal defense lawyer will help you understand the laws surrounding DUI, create effective defense strategies, and craft a persuasive plea to help you receive the best possible outcome. The defense lawyer can also file for your restricted driver's license while your DUI case is pending.
Weapon/Firearm Offences
Weapon offenses can include possessing an illegal weapon, illegal use, or manufacturing or trafficking weapons. Possessing an illegal weapon, such as a switchblade knife, a taser, or a gun, without a valid license can also result in criminal charges.
Depending on the type of weapon and the case circumstances, these charges can lead to felony charges, fines, firearm license suspension, significant jail time, and a violent criminal record under state or federal charges. Your criminal defense lawyer can assess the situation and advise you on your best course of action to avoid a criminal conviction and reduce the severity of your charges.
Property or Theft Charges
Property or theft charges include burglary, robbery, shoplifting, credit card fraud, and forgery. Depending on the severity of the crime, a conviction can result in serious consequences, including fines, jail time, and a criminal record. A criminal defense lawyer can assess the case and find ways to reduce or eliminate the charges.
Read More: 4 Ways to Automate Your Local Criminal Justice Agency
Endnote
If you're facing criminal charges, you need a qualified criminal defense lawyer to avoid serious repercussions. The lawyer will review your lawsuit, build a sound defense, explain your rights, represent you in court, and ensure the best possible outcome for your case. For better results, ensure the lawyer handling your case is experienced in your criminal offense.