There are several differences between wrongful death and personal injury-related cases. If you or your loved one has been a victim of either a wrongful death or a debilitating injury, contact a Miami wrongful death attorney for legal help. Cases relating to personal injury or wrongful death are torts and come under civil litigation. These types of cases involve the victim or their family members, who have been impacted by a wrongful act of the other party.
Here are some causes that may lead to personal injuries or even wrongful deaths in Miami under the statutes of Florida.
Accidental slip and fall inside a residential building or commercial property
Medical negligence
Car accidents and fatal collisions
Harmful products
Workplace hazards and factory
Under both types of cases, litigants are legally entitled to receive monetary compensation from the other party or defendant for losing their loved one or sustaining emotional and physical trauma.
The plaintiff or the victim should file a civil lawsuit within the stipulated time through a Miami-based well-qualified lawyer.
Read More: What type of cases do personal injury lawyers handle in NYC?
Miami Personal Injury And Wrongful Death Cases: A Perspective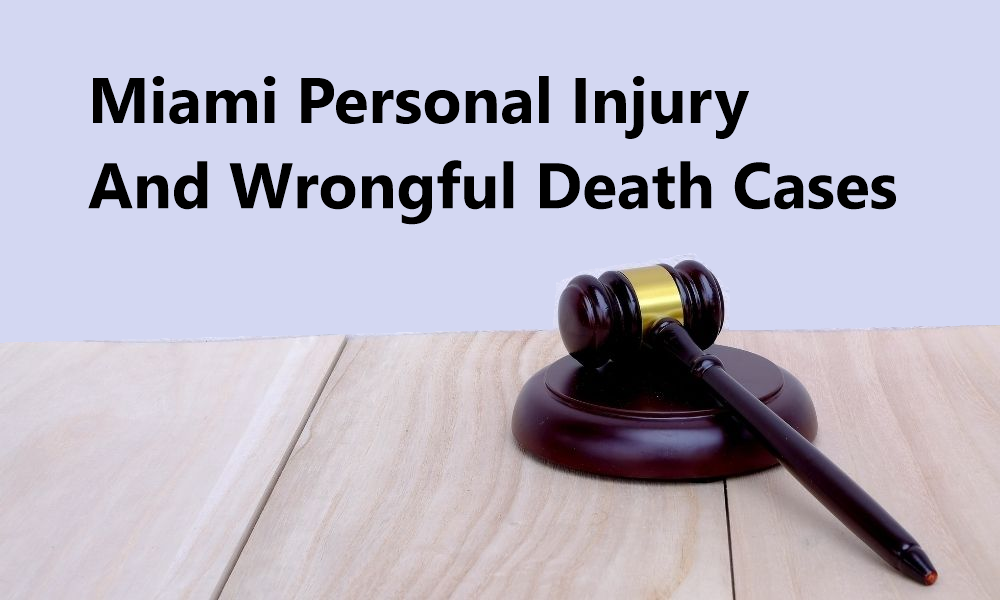 Personal injury claims are filed by the victim, but wrongful death claims are filed by the legal heir of the deceased. A lawyer can argue on behalf of their clients in both situations.
Personal injury claims are filed to recover medical expenses for the treatment, loss of income, property damage, and physical and emotional suffering.
In the case of wrongful deaths, survivors and legal heirs (spouse and children) file legal suits to get medical expenses incurred towards the deceased, funeral charges, and other costs reimbursed along with appropriate monetary compensation.
A wrongful death attorney can also club some additional charges to help the legal heir receive more financial compensation from the defendant. You should contact an experienced and reputed attorney or law firm like Harrell and Harrell in Jacksonville, Florida for further legal assistance. They can handle any situation.
Read More: How will the Covid-19 Affect My Personal Injury Case?
In Conclusion
In a personal injury-related case, the plaintiff must prove that the injury has happened because of the other party's negligence. When a duty of care is breached causing an injury to the victim, the latter can file a claim.
Likewise, when a victim gets died while Florida personal injury lawsuit is pending, the deceased's estate can continue pursuit of the claim. In case the death is linked to the negligence of the defendant, a case of wrongful death can also be filed and tried in court.
According to 95.11(3)(a), the plaintiff has to file a personal injury lawsuit within four years from the date of the injury sustained by them. However, if the personal injury led to death, the relevant claims have to file within two years of the deceased's death.
It is always useful for the victim to stay aware of Florida personal injury law and wrongful death claims. If the victim or their legal heirs don't know much about relevant Statutes and legal clauses, it's best to contact a Miami-based attorney for legal assistance.
If someone you know has recently suffered a personal injury or wrongful death, you should contact an experienced and reputed attorney for further legal assistance.